mobile Safaris
Scheduled safaris or tailor made to your requirements.
A mobile safari in Botswana is being able to camp in more than one of the game reserves or national parks pristine wildlife areas. Our camps are set up by a full staff compliment that head out prior to the safari group and set up the standard of camp on offer before the guides and patrons arrive. The tents are serviced daily whilst you are out enjoying your morning game drives.
POPULAR MOBILE SAFARI DESTINATIONS
Makgadikgadi Pans National Park
Central Kalahari Game Reserve
On all safaris we have a dining tent with excellent meals and snacks prepared by our bush chefs. Waiters are always present to ensure your dining experience runs smooth. A fully serviced bar is offered or alternatively a drinks list provided.
Our vehicles are all modern converted Land Cruiser game viewers which allow for superb game viewing with enough space for photographic enthusiasts. All vehicles have built in inverters to allow for maximum battery charging. All seats are single bucket seats which allow for excellent comfort and foot rests to make stability easy.
During the cooler winter months blankets are taken along on game drives and hot water bottles are put into your beds at turndown in the evening making sure your comfort is priority.
The below standards give you a better idea of what different levels of camping Pride of Africa can offer to suit your budget and style. All our schedule mobile safaris are using the standard level.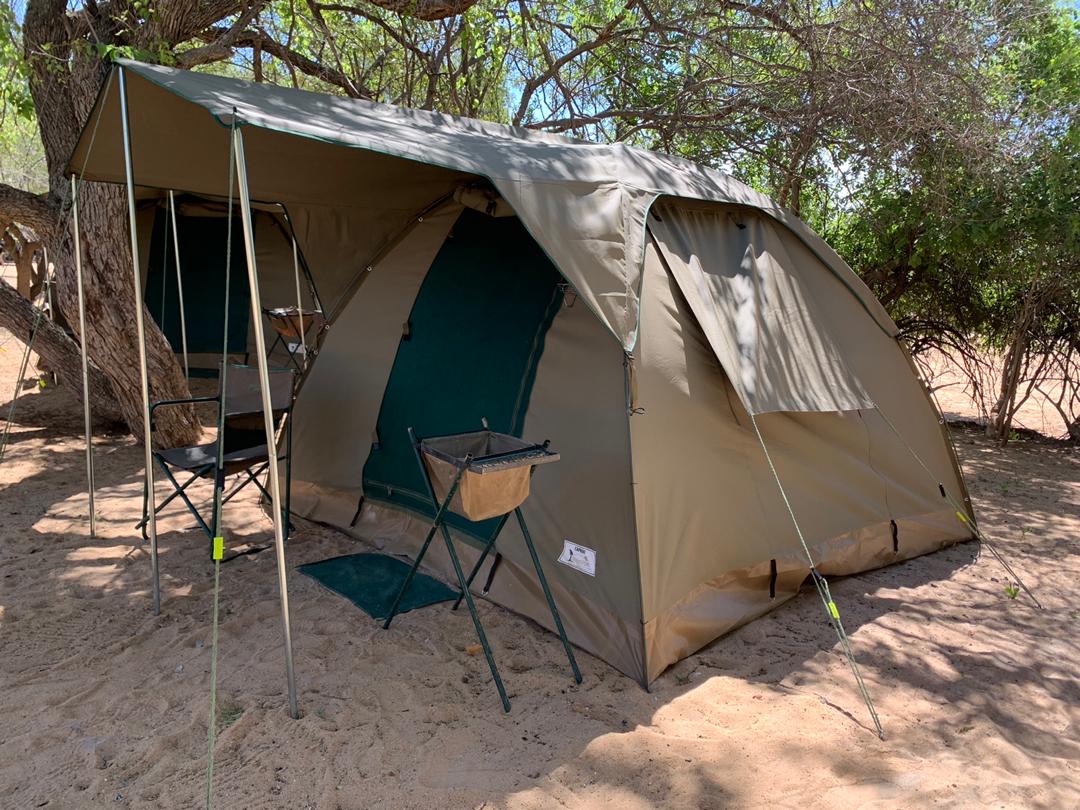 basic
3mx3m Dome tents or 2,4mx2,4m Dome tents are used with either stretchers with bedding or bedrolls on the floor. All tents have a sewn in floor and mosquito proof windows and doors. A small solar lamp is provided for sufficient lighting. Shared ablutions are erected.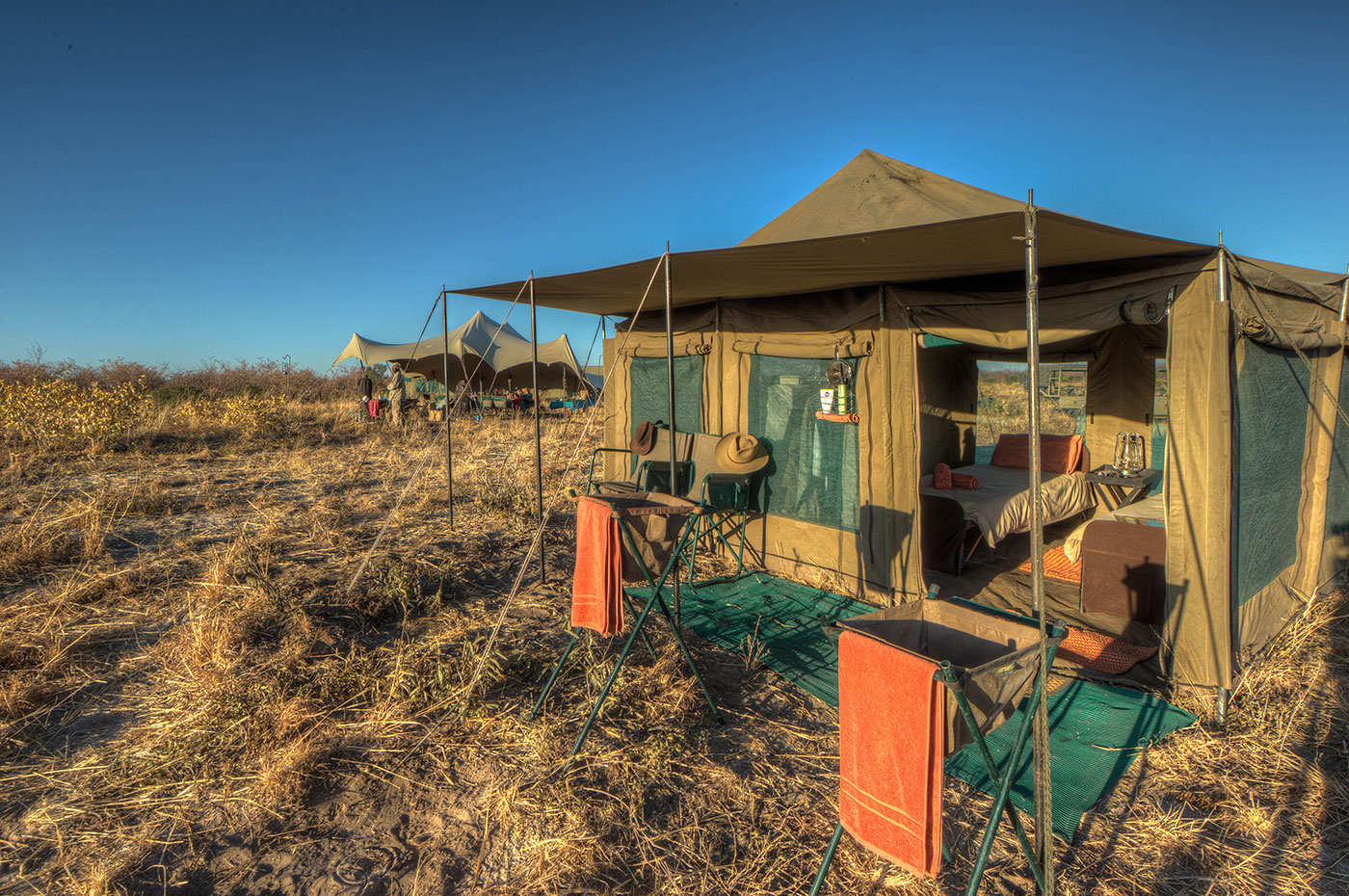 standard
4,5mx3m safari tent including en suite. Twin beds and crisp bedding are provided. Sufficient solar lighting in bedroom and bathroom. En suite bucket shower and toilet are provided. Towels, soap and shampoo are provided.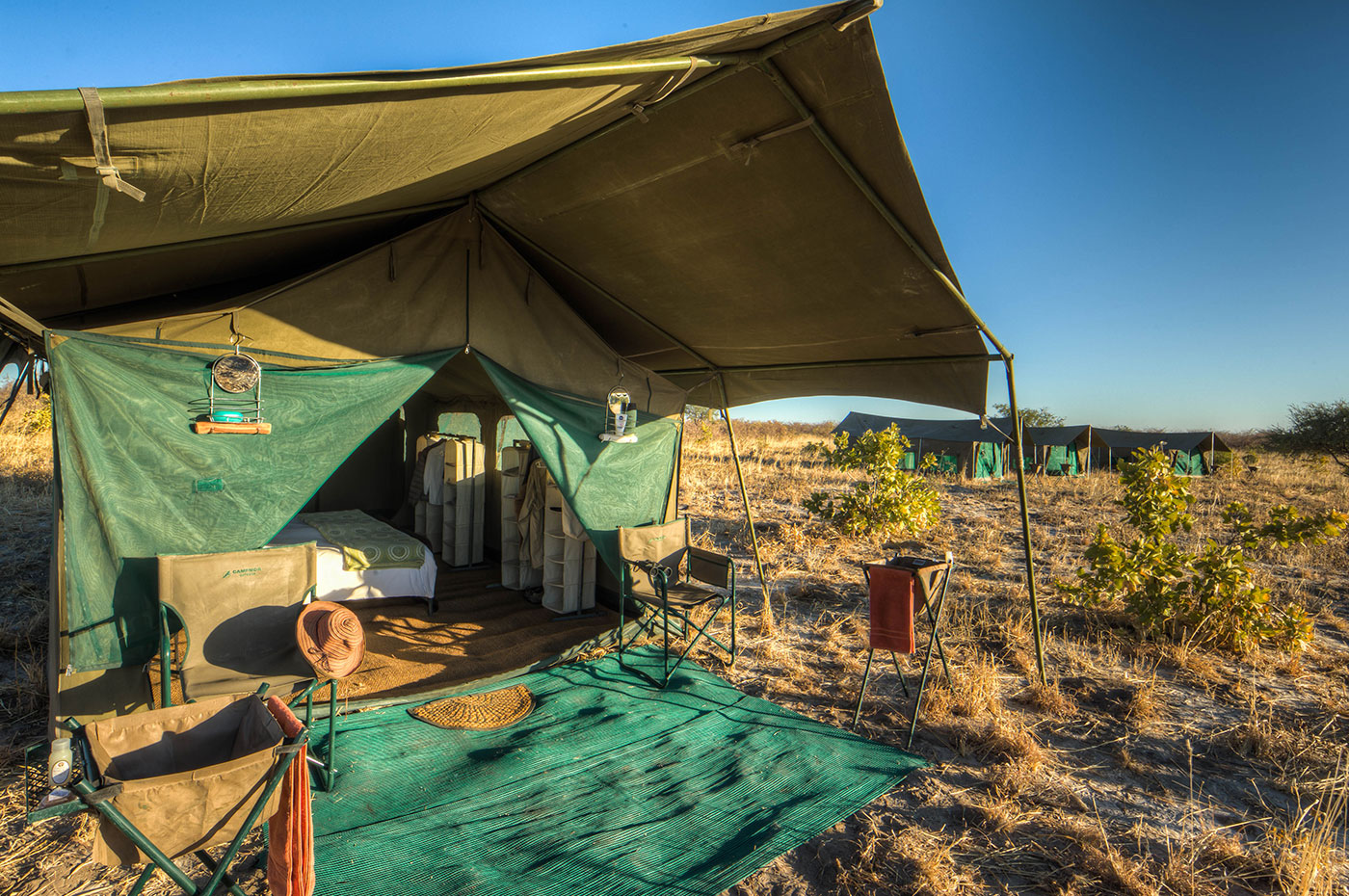 luxury
6,5mx4m en suite luxury Meru tent. Bathroom area can be zipped closed, twin beds with crisp bedding. Hanging cupboards are provided. Sufficient solar lighting in the bedroom and bathroom. Shower on tap with toilet and amenities.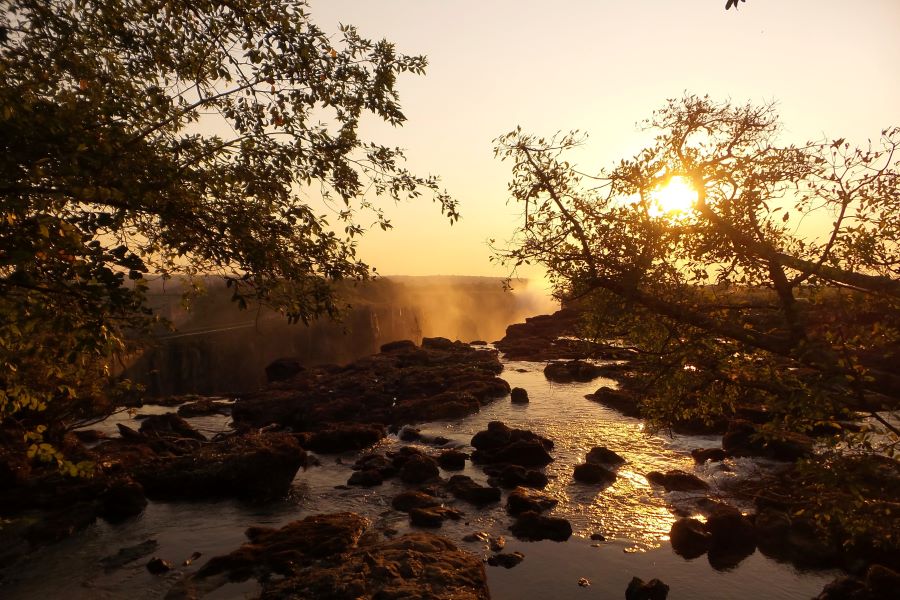 DESTINATIONS: Moremi, Chobe and Victoria falls
moremi, chobe and victoria falls
Explore the wildlife rich areas of Moremi and Chobe in your own private campsite in the bush. Wake up with elephants on your doorstep as you sip your morning coffee. Spend your days on game drives discovering this destination. After enjoying the splendor of the African Bush head towards the world renown Victoria Falls.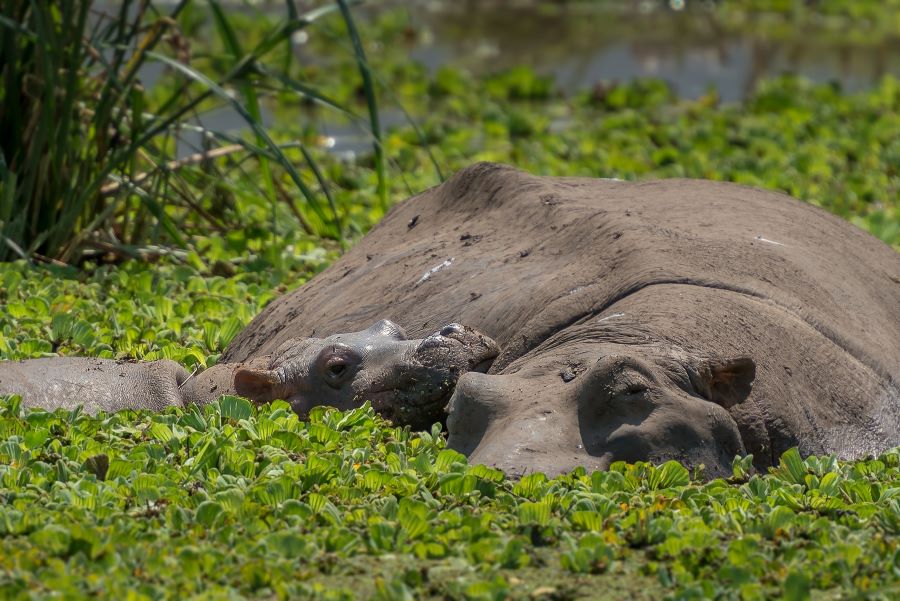 DESTINATIONS: Moremi and Chobe
moremi and chobe
Discover the fascinating wildlife of Africa in this safari. Accommodated in comfortable en suite tents in your own private campsite. Dine under the stars and watch the night life unfold in front of your eyes. Spend your days with your own guide exploring this rich wildlife habitat. You cannot get closer to the African bush.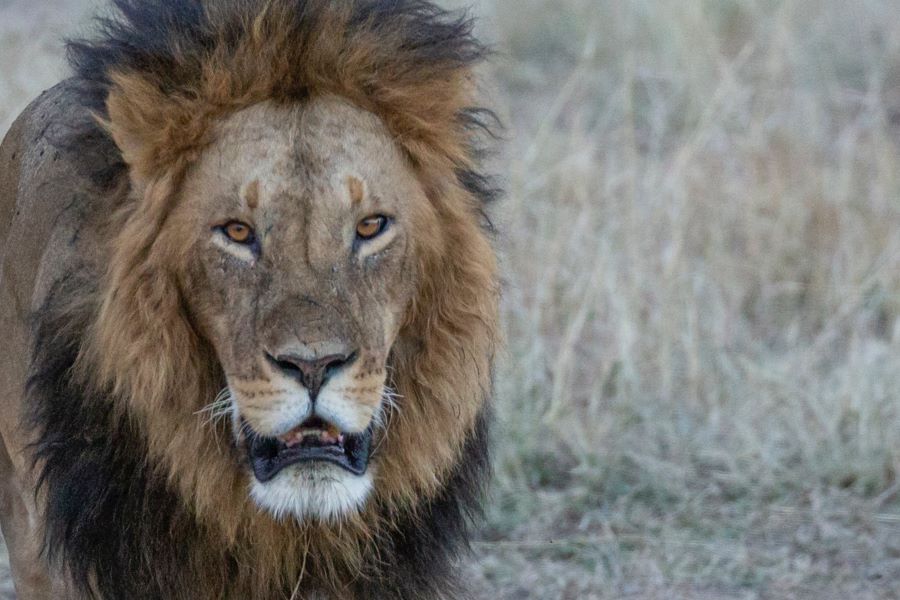 DESTINATIONS: Central Kalahari and Moremi
central kalahari and moremi
A safari to Botswana, discovering all its gems. Explore the vast, desolate Central Kalahari Game Reserve, home to the famous black-maned lions, drive further to the Moremi Game Reserve, gateway to the Okavango Delta. The Central Kalahari Game Reserve contains wildlife such as giraffe, brown hyena, warthog, cheetah, wild dog, leopard, lion, blue wildebeest, eland, gemsbok, kudu and red hartebeest. The land is mostly flat, and gently undulating covered with bush and grasses covering the sand dunes, and areas of larger trees. Many of the river valleys are fossilized with salt pans. Four fossilized rivers meander through the reserve including Deception Valley which began to form around 16,000 years ago. Accommodated in comfortable en suite tents in your own private campsite.
There is a saying: If the African sun shines on you once, it will shine on you again. We invite you to join us and have the African sun shine on you, to make your holiday unforgettable.