Scheduled Safaris follow a pre-determined itinerary, and often (although not always) depart on specific dates. The principle advantage of Scheduled Safaris is that they take advantage of economies of scale (in the case of small group safaris), or specially negotiated discounts (in the case of set itinerary safaris) to provide the best possible value. As such, Scheduled Safaris are often a good choice for the more budget-conscious traveler.
POPULAR SCHEDULED SAFARI DESTINATIONS
Makgadikgadi Pans National Park
Central Kalahari Game Reserve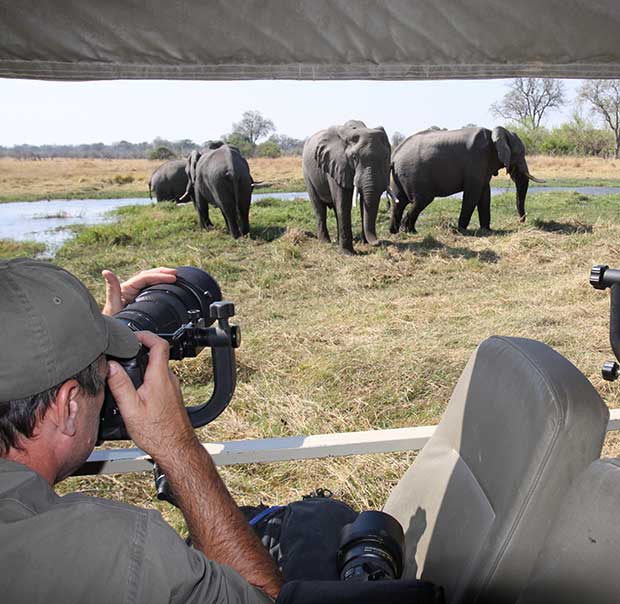 DESTINATIONS: Moremi, Chobe and Victoria Falls
Moremi, Chobe and Victoria Falls
Explore the wildlife rich areas of Moremi and Chobe in your own private campsite in the bush. Wake up with elephants on your doorstep as you sip your morning coffee. Spend your days on game drives discovering various destinations. After enjoying the splendour of the African Bush head towards the world renowned Victoria Falls.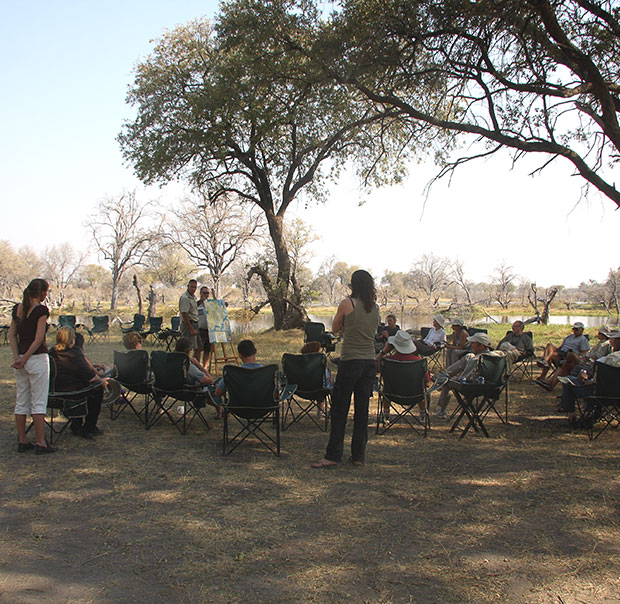 DESTINATIONS: Moremi and Chobe
Moremi and Chobe
Discover the fascinating wildlife of Africa in this safari. Accommodated in comfortable en suite tents in your own private campsite. Dine under the stars and watch the night life unfold in front of your eyes. Spend your days with your own guide exploring this rich wildlife habitat. You cannot get closer to the African Bush. 
There is a saying: If the African sun shines on you once, it will shine on you again. We invite you to join us and have the African sun shine on you, to make your holiday unforgettable.